Let's experience Stories from ancient India
We create experiences around stories from ancient India to let you and your children think, collaborate, and acquire futuristic skills.
Get ready for Escape Rooms, Card Games and Activity Stacks
Through this Treasure hunt that children might play within their home, not only they will learn about the 14 Ratnas that came out from Ksheer Sagar Manthan [the churning of the ocean story]
this game will also give them imagination, creativity, problem solving, critical thinking and many more skills apart from exploring popular stories from ancient India
There are more games in the queue like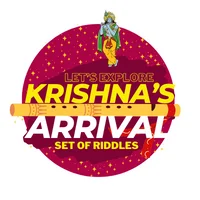 This game is a part of our Astro Spy Series where one can learn about Panchangam, Nakshatra, constellations, concept of time, movement of space bodies etc.
Krishna's Arrival is the first level in this series so it is a very basic Interactive video based riddle series.
It will be released by the mid December.
then we are also building
This game works differently as this is a card battle game based on Durga Devi's win over Demon King Mahishasur
The first thing that children will learn is to connect multiple conditions together. This game is also being designed to let them experience imagination, creativity, problem solving, and critical thinking apart from discovering an ancient story Mahishasur Mardini . . . . The game is still awaited.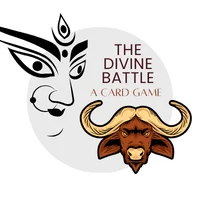 and of course, we cannot close our list without
This Escape Room that we have designed to let you test your brains while exploring the story of Dhruva whose amazing mother Suruchi guided him to follow the path to Bhagwan Vishnu.
In an escape room you are given Riddles after Riddles and you come out of it only when you are able to solve them all
This game will also be released within December.
There are more games coming on BAALKAND, SAPTARSHI etc. While we release more about them, meanwhile, you may have a look at
Our Guides, the best gift for Parents who want to explore stories from ancient India
This is our flagship work. We have already released two guides so far. You may have a look at our guides page . . . click here
 to increase creativity of your child